I'm so glad you are here!  I'm so excited, you're going to love this!
So, I'm in the process of creating this free eCourse that will walk you through, step-by-step, how to create a professional, mobile responsive real estate website in less than a couple hours AND for less than $105!  *Please note your MLS provider may charge a setup and/ or monthly fee for accessing IDX.
In the eCourse, I'll be walking you through setting up both Agent Focused Pro and Agent Press Pro Themes with WordPress on SiteGround Web Hosting.  In order to use either Agent Focused Pro or Agent Press Pro, you'll also need to purchase and install the Genesis Framework.  Trust me, it sounds much more complicated than it actually is.  If you can open a lockbox, you can set up your website. 🙂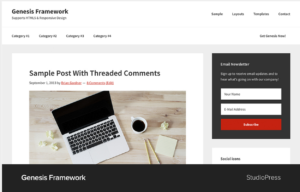 If that sounds good to you, just sign up for our email list and you'll be the 1st to know when the FREE eCourse is available.
Comments
comments